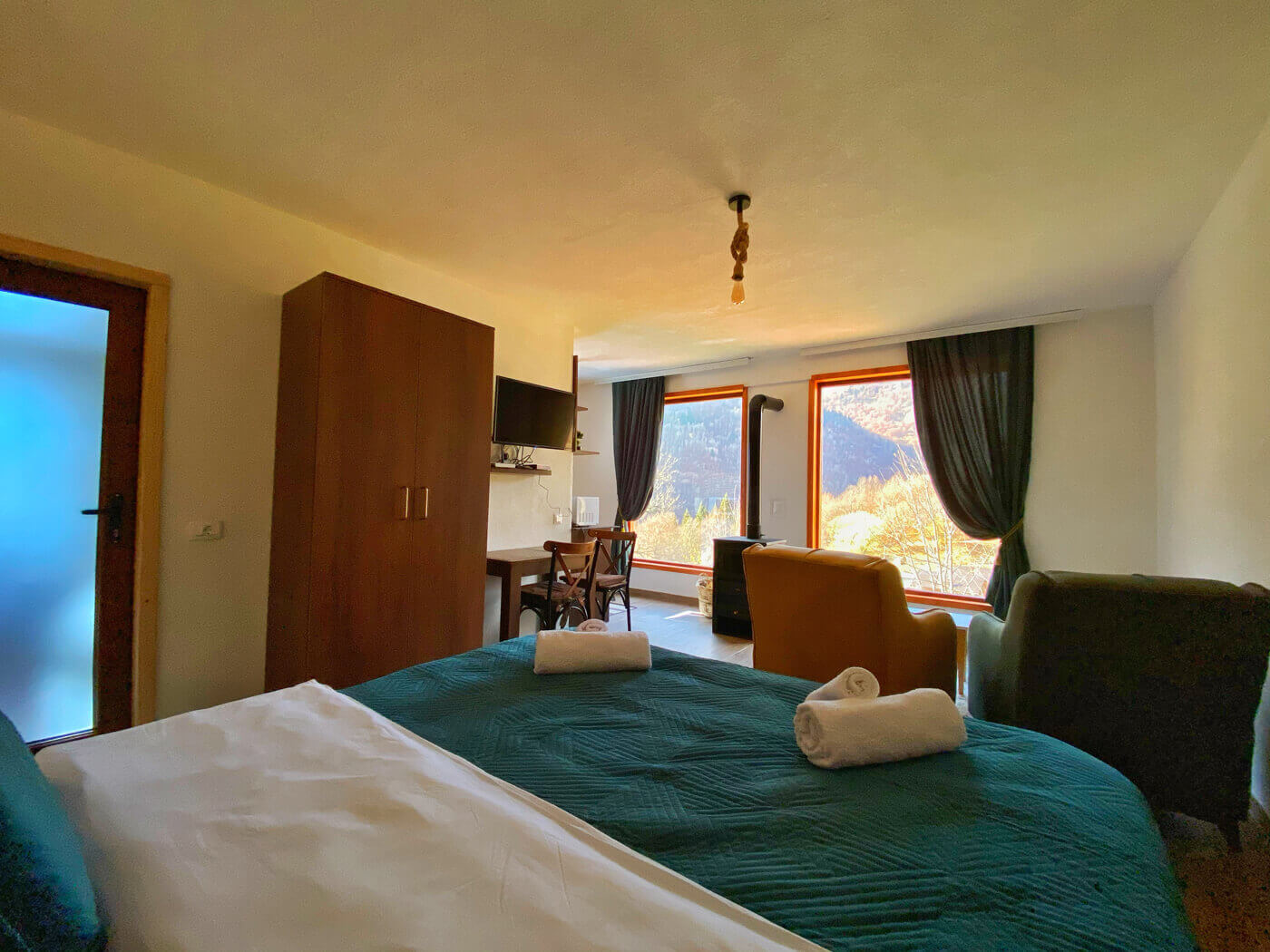 Premium Chalet
Premium Chalet
Chalet Kujta
An excellent mountain retreat!
17 guest reviews
The chalet is in a beautiful, quiet setting. The staff is excellent and eager to help and make sure you have everything you need. The breakfast is great and is cooked to order. You order food and drink at dinner and it's delicious too. The property is clean, comfortable, and well-equipped.
Chalet Kujta has become the most attractive mountain resort of Rugova Valley. Chalet Kujta offers to groups and families an unforgettable mountain escape, with its comfortable and warm atmosphere with a sunny garden to enjoy the spectacular views of the surrounding peaks – the perfect romantic hideaway
Room size 35 m²
Premium Chalet has private parking, private entrance and private small garden with small barbecue and table to enjoy the nature, inside the room you will have double bed for 2 persons with private bathroom, and has also a living area with full view of mountain!
Facilities
Room

Room with living area and full mountain view!

Kitchen

Kitchen

Wifi

Free wifi

Tv

Tv

Parking

Terrace and Private Parking

Bed

Full Bed
Useful Informations
CHECK-OUT

Until 10:30 hours
IMPORTANT INFORMATION

Always inform us what time you arrive at our resort!