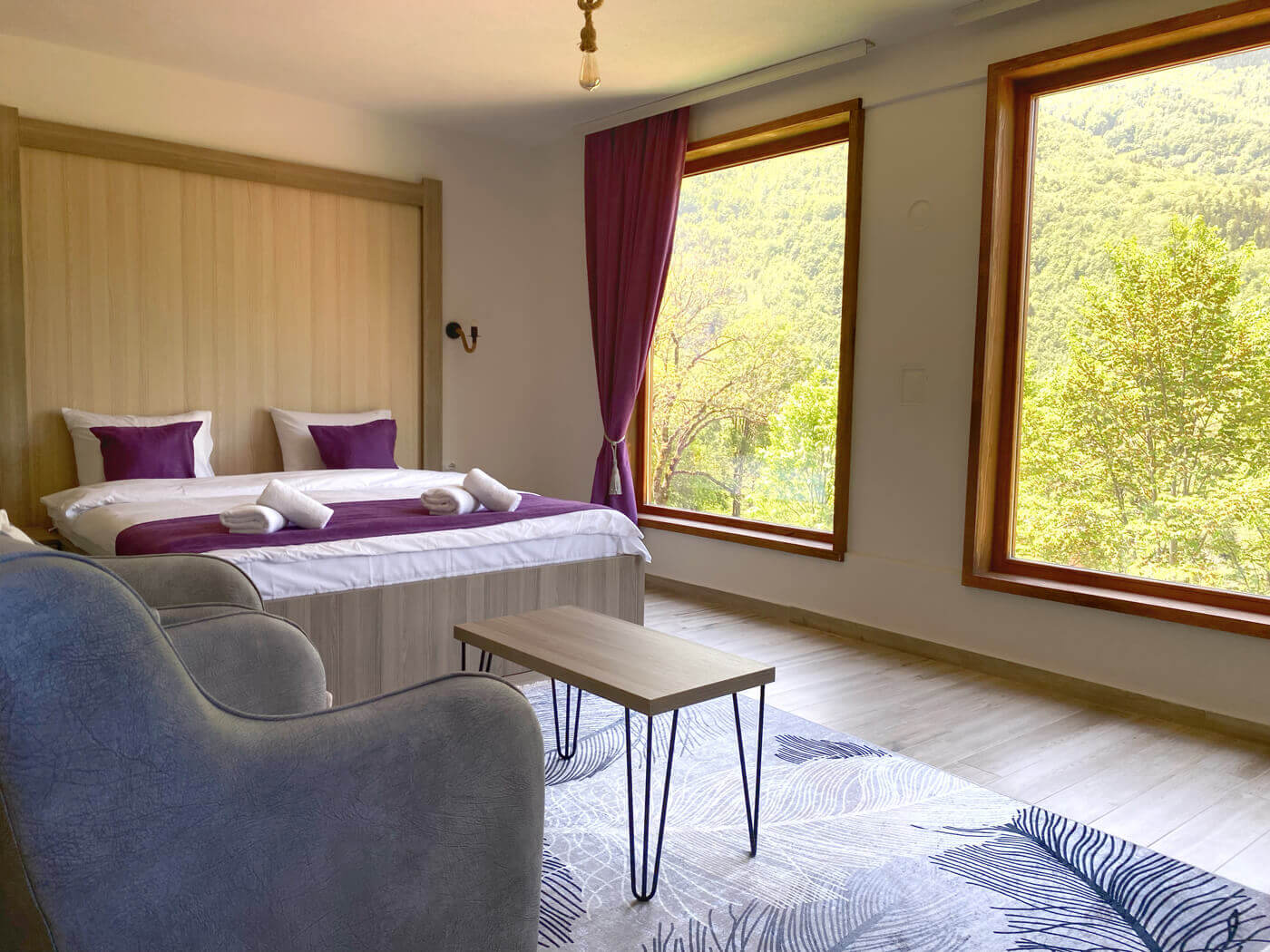 Individual Chalet
Individual Chalet
Chalet Kujta
Quiet comfortable and beautiful place to stay!
17 guest reviews
Very charming, comfortable and clean. The hots is very friendly. The area is beautiful and it is convenient that they have a restaurant with room service on premises. Enjoyed a lovely breakfast in the morning. We have stayed here before and will stay again. Great value for such a beautiful place. Thank you
Chalet Kujta has become the most attractive mountain resort of Rugova Valley. Chalet Kujta offers to groups and families an unforgettable mountain escape, with its comfortable and warm atmosphere with a sunny garden to enjoy the spectacular views of the surrounding peaks – the perfect romantic hideaway!
Room size 37 m²
Premium Chalet has private parking, private entrance and private garden with table to enjoy the nature, inside the room you will have double bed for 2 persons with private bathroom, and has also a living area with full view of mountain!
Facilities
Room

Room with living area and full mountain view!

Kitchen

Kitchen

Bed

Extra bed for 1 person (children until15y)

Bed

Full Bed

Parking

Private Parking

Wifi

Free Wifi
Useful Informations
CHECK-OUT

Until 10:30 hours
IMPORTANT INFORMATION

Always inform us what time you arrive at our resort!